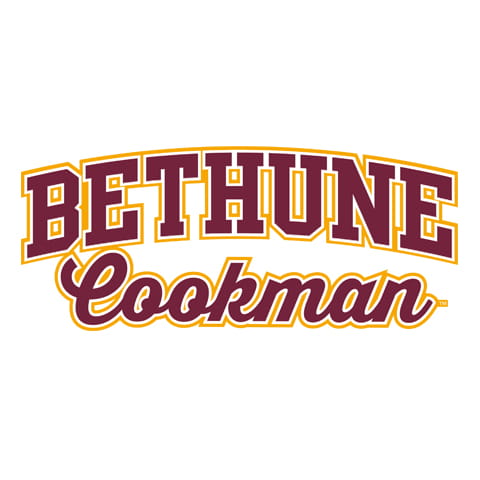 Bethune-Cookman
Bethune-Cookman University is a private Historically Black University in Daytona Beach with a motto that inspires students to ""Enter to Learn, Depart to Serve."" Though it's a relatively small university, it champions a fighter's spirit that inspires its students to get back up every time they're knocked down. Some notable Wildcats who have graduated from Bethune-Cookman include Vince Carter, Larry Little, Marjorie Joyner, Harry T. Moore, and Nick Collins. Now you can wear maroon and gold in styles that pay tribute to those who came before us and look stylish while you do it.
Since our line of Bethune Cookman apparel is full of officially licensed products, each product offers the same vivid colors, vibrant graphics, and unique lettering of the university in style. Made with comfortable materials such as cotton and cotton/spandex blends, our Bethune Cookman apparel features no harsh chemicals and is always easy to care for, even when you're on the go. Find a great way to show off your Wildcats pride in style by choosing one of our Bethune-Cookman hoodies or OUTKAST fleece shorts, available in sizes for both men and women. There's no reason not to add some maroon and gold spirit to your closet today!
Bethune-Cookman University's founder, Dr. Mary McLeod Bethune, founded the school in 1904 with nothing but $1.50 and faith in God. She had a vision to provide the kind of education that builds better lives, and against the odds, her resilience, creativity, and spirit could not be conquered. Dr. Bethune dedicated herself to a life of service, leaving a legacy of educated African-Americans and advanced civil rights. Her spirit guides the university today, and her impact is a powerful presence on campus.
HBCU clothing, like our Bethune Cookman apparel, isn't just a statement. It's a testament to the heroes who came before us--a way to express thankfulness and respect while paving a brighter future for ourselves and our children. LHP is honored to work in partnership with organizations to further bolster attendance to the many HBCUs in the country through proceeds generated by every sale that we give back to the represented schools.
---