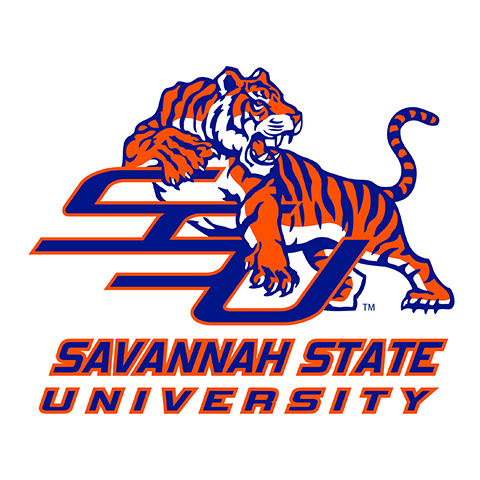 Savannah State
As the oldest public HBCU in Georgia and the oldest higher education institute in Savannah, SSU is a nationally recognized university for its cutting edge STEM programs. Located on a saltwater estuary, Savannah State University has the unique ability to offer undergraduate and graduate degrees in the marine sciences. It was founded in 1890 as a result of the Second Morrill Land Grant Act, which mandated that "southern and border states develop land-grant colleges for black citizens". Named the Georgia State Industrial College for Colored Youths, the first degree was awarded in 1898. By 1928, women were in attendance and the college had become a four-year degree-granting institute.
In 1950, it had grown substantially and was renamed Savannah State College. Its growth continued into the 1990s, when it received its final name, Savannah State University, in 1996. Today, over 4,000 students are enrolled. Support SSU with our collection of officially licensed apparel. When you buy Savannah State gear with us, we donate a portion of the proceeds back to the school. So, while you're copping some great clothing, you're also helping out SSU!
Rock the orange and blue everywhere you go with these men's and women's offerings.  Throw on the SSU crewneck for days in the library or the weekend. Show out at the next Homecoming event with our extremely popular men's OutKast shorts that'll have everybody looking your way. For current students, graduates, recently admitted students, or those hoping to be an SSU Tiger one day, this collection is perfect for any style.
Sign up for our newsletter and follow us on social media so you never miss an SSU drop. If you have any questions about our Savannah State University apparel, please contact us for more information.
---