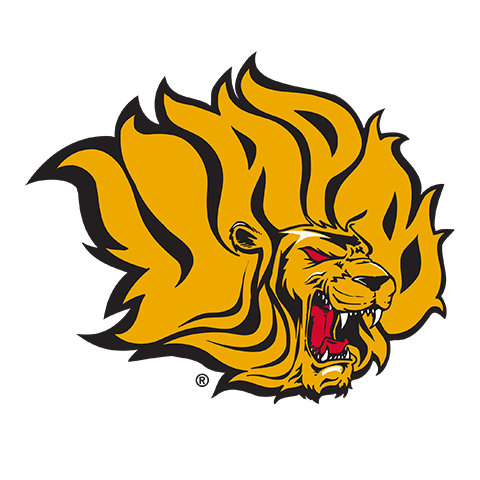 University of Arkansas at Pine Bluff
1875 was a momentous year for Pine Bluff, Arkansas. Plans to build Branch Normal College were green-lighted after two years of securing state finances. The school was to be established as an extension of what is now the University of Arkansas to educate Black students to teach in the Black schools. Amidst a barrage of setbacks, Branch Normal officially opened and by the later 19th century, the school was graduating Black students.
In 1927, after much development, the school was renamed Arkansas Agricultural, Mechanical and Normal College (AM&N). AM&N merged with the University of Arkansas system in 1972, making it the University of Arkansas at Pine Bluff (UAPB). A variety of alumni went on to become significant figures in the nation, like current New Orleans Saints Terron Armstead, former Steeler L.C. Greenwood, and The Temptations' Larry Braggs. Being a Golden Lion means everything, so rep your pride in the highest quality UAPB apparel with this collection.
During the winter, you need options that will keep you warm but not detract from your personal style. Our UAPB crews and jackets provide the warmth you need on your way to class, in the library, or on lazy days. As the weather starts to heat up or you're in the middle of a gym session, we've also got excellent options that will keep you comfortable. 
This collection was designed to honor the Golden Lions the Legacy History Pride way. Rock the black and gold options here to step up your fit game. If you have any questions about our University of Arkansas at Pine Bluff apparel, please contact us for more information.

---