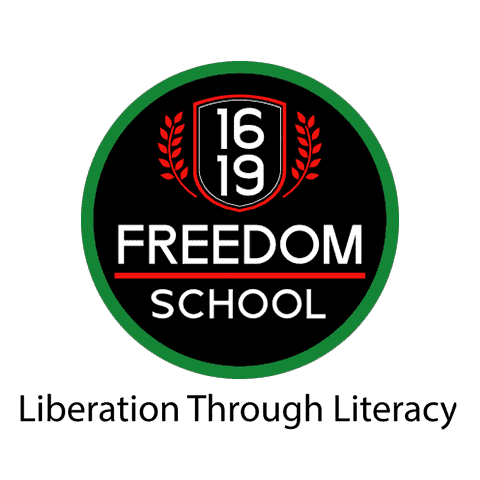 1619 Freedom School
The 1619 Freedom School is a five-days-a-week, after school program dedicated to delivering intensive literacy instruction and a culturally responsive curriculum to bridge the academic opportunity gap among low-income public school students in Waterloo, Iowa.
"1619", the year the first enslaved Africans were sold into the English colonies that in 1776 would form the United States, marks the birth of Black America. "Freedom School" evokes the legacy of the free, community schools launched by SNCC during the Civil Rights Movement in order to educate Black youth on their history and empower them to fight their oppression with the goal of achieving social, political and economic equality in the United States.
In collaboration with the 1619 Freedom School and Nikole Hannah-Jones, LHP is donating a portion of the proceeds from the sale of these items to help continue their efforts of providing a compassionate and empowering learning space where students and teachers collaborate to improve literacy skills and develop a love for reading and books through liberating instruction centered on Black American History.
---