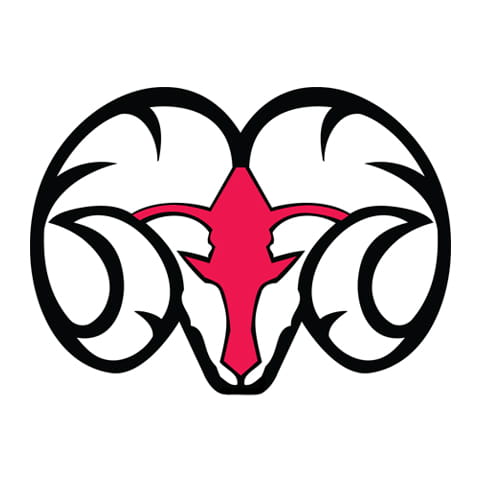 Winston-Salem State
Located in North Carolina, Winston-Salem State University provides its students with a first-rate educational experience, offering over 40 different majors and programs of study. It's been ranked as the #1 HBCU in the nation for social mobility as well as the #1 most Instagrammed college in North Carolina. Originally founded in 1892, WSSU prides itself on the quality of education it provides and the diversity of its student population. If you're looking to show your Rams pride, we have everything you could need and more in our line of officially licensed Winston-Salem State apparel.
If you're a student or graduate from a school as great as Winston-Salem State, you have high standards for your career, education, and wardrobe. When it comes to clothes, you need a variety of options that look fresh and won't fall apart after you wear them a few times. We have good news for you: the materials our clothes are made of will last for years, and since these are officially licensed products, every top, bottom, and dress that we offer features only the boldest and brightest school colors. Whether you're looking for a loud Rams logo or a subtle hint of scarlet and white, our Winston-Salem State apparel will make you look good and feel good.
Speaking of feeling good, keep in mind that the products from our line of Winston-State apparel are made from materials that are so comfortable and breathable that you won't want to take them off. These materials are also easy to care for, which is convenient for the busy student or recent graduate. Want something casual? Check out our "Crispy Cream" or OUTKAST Fleece shorts, great for playing a game of basketball with the guys or lounging around on campus. Want something that'll give you more of a flex? You won't be able to resist our MOTTO Varsity Jacket, decked out in scarlet, black, and "WINSTON SALEM STATE" in big letters on the back. This jacket looks great everywhere, at both casual and formal occasions.
We are committed to outstanding customer service with every order. If you have any questions while shopping with us, please contact us for further assistance, and we'll be happy to help.
---