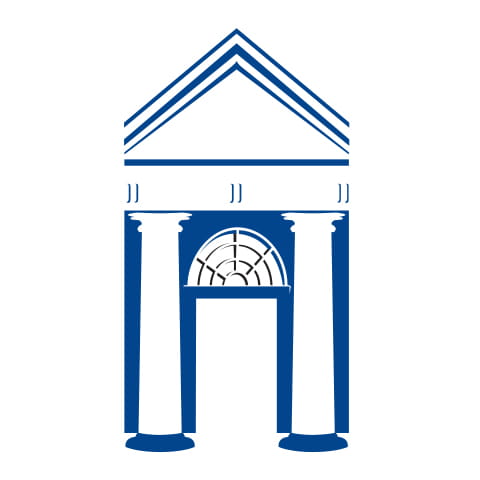 Spelman College Apparel
Founded in 1881 as the Atlanta Baptist Female Seminary and re-formed into Spelman College in 1924, this groundbreaking HBCU is now a global leader in the education of Black women across the country and will nearly always be mentioned when historically Black colleges and universities come up. Spelman College consistently ranks first in the best HBCUs to attend.
Whether you're a newly enrolled freshman or the proud family of a student, if you're looking to rep the Columbia Blue and White of Spelman College, look no further. Becoming a Spelman freshman is no easy feat! It takes dedication, hard work, long nights of studying, persistence, perseverance, and a GPA of 3.76 or higher. Becoming part of the Spelman legacy means you or your loved ones should wear their pride loud and clear.
You'll find we've got the perfect selection for Spelman pride for all family members! Check out our ""mini-me"" Spelman hoodie with a crisp logo and lettering design. Featuring ultra-soft terry fabric with ribbed cuffs and a relaxed standard fit, your 'mini-me' will adore wearing this cozy hoodie anywhere.
Next, we have high-quality, expertly tailored crews in PrimeTime Navy or PrimeTime school color Columbian Blue. Each crew is used 100% cotton French terry for a lightweight coziness that feels like a cloud and comes with applique chenille and screen printing to rep your legacy, history, and pride easily.
Speaking of pride, the absolute must-have of this collection is our Spelman College ""Motto Varsity 2.0"" jacket. This iconic jacket is finely detailed with this historic HBCUs date of the establishment and the school's name clearly along the back. Only the top-tier wool and leather have gone into creating our signature Spelman jacket, and you'll find the finished details like signature striped ribbed trim a delight to wear. Make sure to order a size up for a relaxed fit, or order your regular size for a snugger fit.
At LHP, we always offer official licensed products, which means every piece of Spelman College apparel bears authentic logos. Additionally, for every purchase of LegacyHistoryPrice™ you make, we send a portion of those proceeds back to Spelman.
It's time to stop waiting! Wear your school colors in a timeless style and ultimate comfort.
Frequently Asked Questions
What GPA is required for Spelman College?
Spelman College seeks out the above average in high school. You'll need a GPA of 3.76.
Is Spelman College prestigious?
Spelman College is a fantastic school that consistently ranks first in the rankings of HBCUs. It is a liberal arts college, offering majors respected by employers such as Physical Science, Social Sciences, and Psychology.
Is Spelman College an all-girl school?
Spelman College is the global leader in educating women and focuses on those of African American descent. Spelman college only accepts female candidates for admission.
---