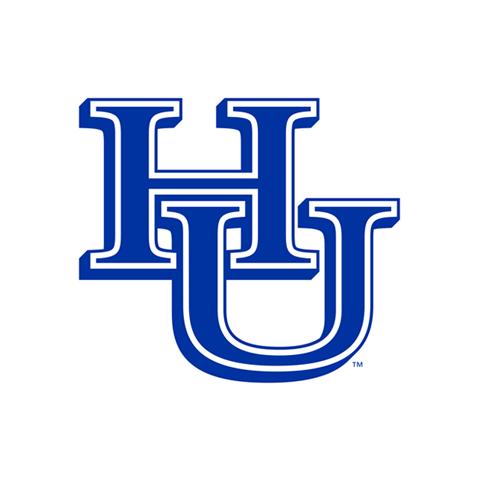 Hampton University
Hampton University is surrounded by water on three sides and often called "home by the sea." Home to the oldest museum dedicated to the African diaspora in the United States and a private research university with over 10 accredited schools and colleges. Hampton University is also the first and only HBCU to have 100% control of a NASA mission and four satellites currently in orbit!
There is such a deep, long-standing rich history to this University that we couldn't possibly fit all of it into a single paragraph. But the essential standards and markers for excellence, commitment to diversity through students and academics is a testament to what can be accomplished when the right minds come together and flourish. With the most profound respect for this momentous institution, we present our Hampton University apparel collection to you.
Each iconic piece we create in the Hampton University apparel line uses 100% Cotton French Terry or a perfected blend of 100% Cotton and Lycra. These curated, meticulously tailored, and crafted designs showcase HU's official colorways with exceptional quality. We use premium fabrics to ensure our customers will always be thrilled at how comfortable, soft, and easy-to-care-for our garments are as well.
The majority of our one-of-a-kind Hampton University apparel is unisex except for our feminine fitting HU dress. Perfect for the unbridled fan, die-hard Hampton Pirate fan, the hard-working grad, alumni, and the proud families of Hampton graduates, this collection encapsulates the sense of community, education, and leadership that Hampton continues to foster into the world with on-trend styles for every wardrobe.
Hampton University apparel accommodates fashion needs mingled with unbridled school spirit to share with the world. Whether you want an athletic edge, are looking for a casual-chic fit for the day, or just hanging out with friends, you'll find it with our unique Hampton collection. At LHP, we have the unforgettable pleasure of understanding the importance of your legacy, history, and pride and are honored to help you add that Pirate pride to your everyday look.
Questions about the Hampton University apparel collection? Want to reach out to us? You can contact us via the website any time, or call us Monday to Friday, 8 AM until 5 PM EST at 1-833-LHP-1999.
Frequently Asked Questions
Q:
Is Hampton University All Black?
A: No, Hampton University does not only accept Black students. Most of its students are, though with a little over 93% identifying as Black or African American, according to the school's website! Hampton University is an institution dedicated to multiculturalism, accepting students from a wide variety of social, national, and economic backgrounds.
Q:
What is the GPA requirement for Hampton University?
A: If you want to be accepted without submitting standardized test scores, you need to have at least a 3.3 GPA. You can also apply without test scores if you rank in the top 10 of your high school class. Transfer students need a 2.5 GPA from their current college or university.
Q:
What is Hampton University known for?
A: Hampton University is known for a number of notable alumni, the most renowned being Booker T. Washington. The campus also houses the Hampton University Museum, which is the nation's oldest African American museum. In terms of academics, Hampton University consistently ranks within the top five HBCUs every year, and it's the only HBCU to have full control of one of NASA's missions.
---