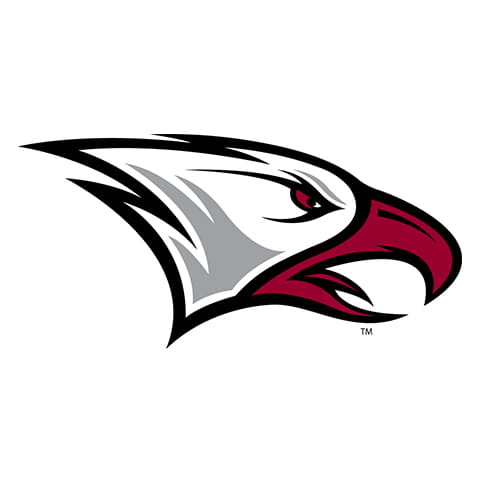 North Carolina Central University
North Carolina Central University has been building its legacy for over 110 years. Its focus has been to prepare students to succeed in the global marketplace, no matter which vocation they choose. Showcase your NCCU Eagles pride with any of our North Carolina Central University apparel, like our crews, fleece shorts, dresses, and varsity jackets.
Our NCCU "PRIMETIME" Crew looks great with a pair of jeans or sweatpants. The 100% cotton French terry material is extra comfy, so you can look good for the football game before heading back to the dorm to study. Along with the year the school was founded, 1910, this crew also has an authentic maroon and gray Eagles logo on the front. We have official licensing agreements with schools like North Carolina Central University, so you never have to worry about the school colors or logos on our clothes looking off. They're 100% real.
If you're all about staying cozy, you'll love the NCCU "Outkast 2.0" Fleece Shorts in maroon with gray stripes around the pant legs and "NCCU" stitched in gray on the front. You can wear them all day as you walk between classes, or you can lounge in them when you need a day off. They're a perfect combination of comfort and style!
For the ladies, we have the NCCU "Ri-Ri" Hooded Dress, fitted to hug your curves in all the right places while you show off your Eagles Pride. The whole dress is maroon except for the sides, the inside of the hood, and the stripe on the outside of the hood, which are all gray.
If you want to flex in a major way, you have to check out our North Carolina Central University "Motto 2.0" Varsity Jacket. Featuring the authentic Eagles mascot on the right sleeve, along with the name of the school itself, this jacket is dripping with style. The key feature of this jacket, though, is actually found on the back. The school's motto is written in gray: "Truth And Service." You'll be the envy of everyone around you no matter where or when you wear this piece.
Got any questions about our North Carolina Central University apparel? We'd love to hear from you! Just reach out to our customer service team.
Frequently Asked Questions
Q
: Is North Carolina Central a Black college?
A: Yes, North Carolina Central is a Historically Black University. Around 81% of the school's students identify as Black, leaving 19% who identify as Hispanic, White, Asian, or otherwise. It was founded by Dr. James E. Shepard in 1910.
Q
: What is North Carolina Central known for?
A: North Carolina Central is known for its top-ranked academic programs in the sciences, law, business, and education. A few of its notable alumni include Maynard Jackson, the first Black mayor of Atlanta and graduate of NCCU Law School, Mickey Michaux, a civil rights activist and former North Carolina State Representative, and Julius L. Chambers, a civil rights activist, lawyer, and educator. Additionally, NCCU's sports teams play in the NCAA Division I.
Q
: Is North Carolina Central a Division I school?
A: Yes, North Carolina Central is a NCAA Division I school! It supports a wide variety of sports, including football, softball, baseball, basketball, tennis, bowling, golf, volleyball, and track and field. Athletes that play for North Carolina Central are known as the North Carolina Central Eagles.
---