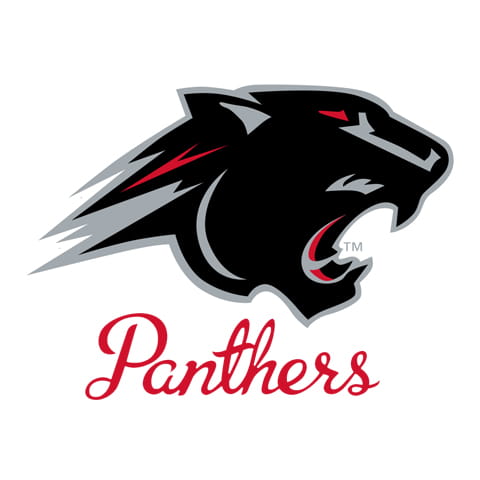 Clark Atlanta
Black, grey, and red have never looked so good. Channeling the spirit of the fierce Panther, Clark Atlanta University students live by one motto: "I'll Find a Way or Make One." Alumni from this private, historically black research university know that they can accomplish anything they set their minds to; just look at Kenya Barris, Hank Johnson, Marilyn Strickland, Emmanuel Lewis, and Hosea Williams. Clark Atlanta University was the Southern United States' first Historically Black College or University, founded exactly three months after the end of the Civil War.
Clark Atlanta University is a school for trail-blazers. Atlanta University was the nation's first graduate institution to award degrees to African-Americans as well as the first to offer bachelor's degrees to African-Americans in the South; meanwhile, Clark College was the nation's first four-year liberal arts college to serve African-Americans at all. Atlanta University and Clark College combined in 1988 to form Clark Atlanta University. Show your pride in your Panther legacy with our Clark Atlanta University apparel.
We offer a diverse selection of Clark Atlanta University apparel for all seasons. Proudly showcasing the Panther mascot coupled with the school's logo and colors, these officially licensed products are made with high manufacturing standards so that you get the same high-quality clothes that you'd find in CAU's bookstore. Made with soft blends of cotton and polyester, our shirts, shorts, and jackets are long-lasting and easy to care for. During spring and summer, check out our CAU shorts for a casual, laid-back vibe, and for the colder months, check out our Clark Atlanta University crews and our CAU varsity jacket that features the Panther, the year the school was founded, and the school's motto.
No matter how you prefer to showcase your Panther pride, we know we'll have everything you're looking for and more. But the best part? Every purchase you make from our selection of Clark Atlanta University apparel sends a portion of the proceeds directly to the school, so that you're not only representing them proudly by wearing our clothes, but financially supporting the institution that made you who you are. Give thanks to those who came before and your school by wearing our CAU apparel today.
---