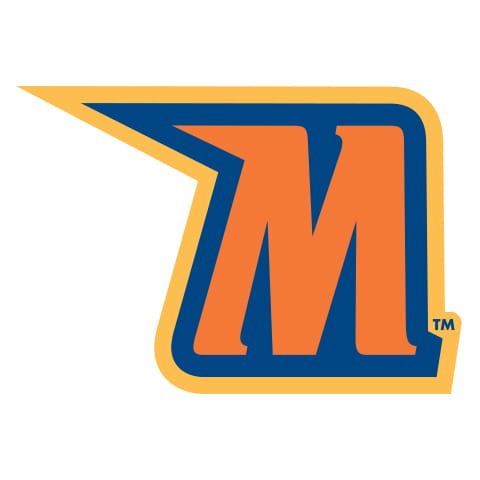 Morgan State
The largest of Maryland's HBCUs founded in 1867, and a historically Black research university offers the Master of Arts, Master of Business Administration, Master of Science, Master of Education, Doctor of Education, Doctor of Philosophy, Doctor of Engineering, and Doctor of Public Health. By 1975, Morgan became noted for their excellent lacrosse team. Morgan continued to achieve notoriety in athletics, science, government, law, and the military. Most legendary, Morgan is also the school that formed the Iota Phi Theta Fraternity, Inc on September 19th, 1963.
To help honor one of the top public schools nationwide, responsible for producing some of the most significant Black American STEM graduates, our officially licensed Morgan State University apparel is the perfect choice. Rocking the vivid, gorgeous orange and blue supporting the Bears, this collection includes our top-selling, most beloved garments such as the beloved customer Crewneck and must-have varsity Motto Jacket. LHP chooses to use nothing less than the best, most premium 100% Cotton French Terry, genuine leather, and other exceptional fabrics for the most comfortable fit yet.
Most of our unique designs are unisex and always true to size, ranging from XS to 4X. MSU has consistently been named one of the top HBCUs in the nation, and we are delighted to provide you with these official, superbly tailored garments. Whether you are on campus, off-campus, a hardcore Bears fan or athlete or family member of one—you're going to love showing off your Morgan State University apparel in your wardrobe. Cutting-edge technology in tailoring and chenille, embroidery, applique, and printing mean these are ultra-comfortable, sleek pieces that are easy to care for and perfect for the next homecoming or family get-together.
However you choose to wear your hard-earned, well-deserved celebration of excellence in learning, our Morgan State University apparel will do it #TheMorganWay, with your legacy, your history, and your pride. Questions about this exclusive Morgan State collection? Curious about our other beloved HBCU apparel? Feel free to reach out to us at any time. Contact us via the website by giving us a shout, or call us, Monday through Friday, 8 AM until 5 PM EST at 1-833-LHP-1999.
Q: Is Morgan State a black college?
A: Yes, Morgan State University is a historically black research university in Baltimore, Maryland. In fact, it's the largest HBCU in Maryland! It was founded in 1867, but it was originally called the Centenary Biblical Institute.
Q: Is Morgan State a good school?
A: Yes, Morgan State University is a great school. It has twelve colleges, schools, and institutes in all, and they offer a variety of undergraduate and postgraduate programs, including doctoral studies. It also happens to be the school that formed the legendary Phi Theta Fraternity, Inc.
Q: What is Morgan State University known for?
A: Along with founding the Phi Theta Fraternity, MSU is known for being the largest HBCU in the state of Maryland, as well as having an excellent lacrosse team. According to the school website, it's ranked as the 13th best HBCU in the US.
---