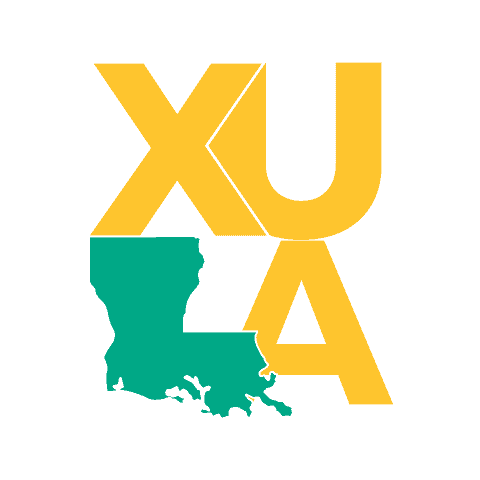 Xavier University of Louisiana
Xavier University's origins date to 1915, when Mother Katharine Drexel, a former Philadelphia socialite who founded the Sisters of the Blessed Sacrament, opened a high school on the site previously occupied by Southern University. Katharine Drexel devoted her life to the education of African Americans and Native Americans. The Normal School that was added to her high school two years after it was founded offered one of the few professional career fields, teaching, open to Blacks at the time. In 1925, Xavier University of Louisiana was established with the addition of the College of Liberal Arts and Sciences. The first degrees were awarded three years later, and in 1927, a College of Pharmacy was opened. This HBCU has a long, rich history that we can all be proud of, and it's just getting started.
Being America's only Historically Black and Catholic University is just the first of the distinctions that have set Xavier University of Louisiana apart for more than eight decades. Despite its relatively small size (3,300 students), Xavier is a nationally recognized leader in the STEM and health sciences fields, producing more African American students who graduate from medical school each year than any other university in the United States. Its College of Pharmacy is also among the top producers of African American pharmacists. It's a school that pushes its students to succeed in the face of obstacles, and with alumni that have gone on to be artists, Olympic medalists, politicians, and NBA players, we'd say that its mission has been a success.
When you're shopping for officially licensed Xavier University of Louisiana apparel, you don't need to look any further than LegacyHistoryPride. We have all the green, gold, and white Xavier University of Louisiana apparel you could ever need, whether you prefer a crew or a pair of comfy shorts. Alumni and current students alike will love this collection, so if you're shopping for a XULA graduate, we have the perfect birthday and holiday gifts.
We are committed to providing outstanding customer service with every order, so please contact us if you have any questions while shopping here. We look forward to assisting you!
---